id:1203811
2000 BMW 320I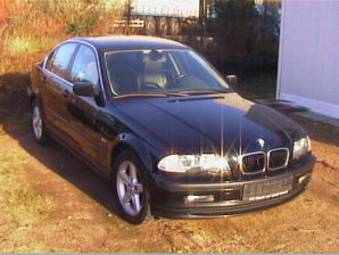 Photo Information (Width: 339px, Height: 255px, Size: 15Kb)
More photos of
BMW 320I
320I Troubleshooting
Engine light
2004, engine check light keeps showing even
after servicing the vehicle..light doesnt sho
for ...
Bmw water leak
2001, I have got a problem on my BMW, when i
filled up water and tried to start the car
would ...
Request advise
1991, Dear Sir, I am writing to request your
advice, i have problem with my car, its drivin...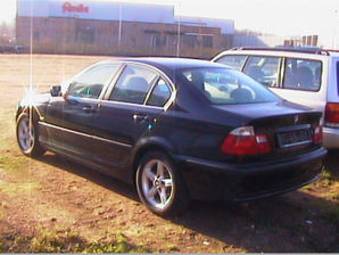 Photo Information (Width: 339px, Height: 255px, Size: 14Kb)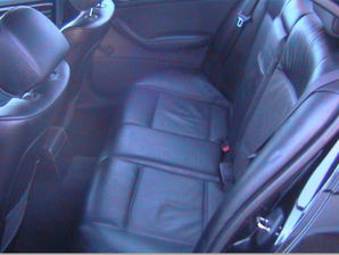 Photo Information (Width: 339px, Height: 255px, Size: 10Kb)
| | |
| --- | --- |
| Engine size - Displacement - Engine capacity: | 2000 cm3 |
| Transmission Gearbox - Number of speeds: | Automatic |
| Fuel Type: | Gasoline |
| Drive wheels - Traction - Drivetrain: | FR or RR |
| Price (out of date): | $14000 |
2000 BMW 320I specs, Engine size 2.0, Fuel type Gasoline, Drive wheels FR or RR, Transmission Gearbox Automatic
| | |
| --- | --- |
| | The BMW 3 Series is an entry-level luxury car/ compact executive car manufactured by the German automaker BMW since May 1975. Successor to the 2002 coupe, it has been produced in five different generations and in no less than five different body styles. It is BMW's best selling automobile, accounting for nearly 40% of the company's auto sales in 2005. |
BMW released its E21 in the wake of the 1973 oil crisis, attracting customers seeking both prestige and economy, nearly doubling BMW's worldwide auto sales figures in three years, and winning numerous automotive world awards and honors. Three decades later, the 3 Series' E46 was the best-selling of its class,as commonplace in Asia and America as in Europe, while maintaining its prestigious brand and image.
The 3 series has also maintained BMW's racing heritage. The M version of the 3 series, M3, debuted in the 1980. Marketed as a daily driver and a track ready race car, M3's popularity as a sports sedan raised customer awareness of the 3 series brand.[citation needed]
3 Series vehicles can be largely differentiated by the underlying platform:
BMW E21 - (1975–1983) 3 Series
BMW E30 - (1984–1994) 3 Series
BMW E36 - (1992–1998) 3 Series
BMW E46 - (1999–2006) 3 Series
BMW E90 - (2005–) 3 Series Sedan
BMW E91 - (2006-) 3 Series Wagon
BMW E92 - (2007-) 3 Series Coupé
BMW E93 - (2007-) 3 Series Convertible


» Read More About BMW 320I