id:a1246115449b2795476
2006 Honda Partner
Photo #1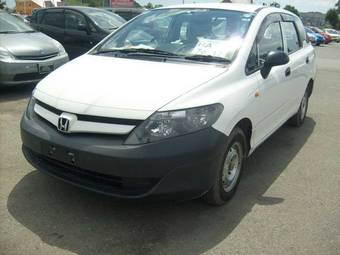 Photo Information (Width: 340px, Height: 255px, Size: 13Kb)
More photos of
Honda Partner
Partner Troubleshooting
Want to convert to CNG fuel
2007, wantto install CNG kit in honda partner
because if i can install CNG kit . then i will
...
Electrical
2001, need a manual to understand car better to
look at the electrical system my speedometer,d...
Speed dometer senser
2001, service engine indicator light comes on
and speedguage not working...
| | |
| --- | --- |
| Engine size - Displacement - Engine capacity: | 1500 cm3 |
| Transmission Gearbox - Number of speeds: | Automatic |
| Fuel Type: | Gasoline |
| Price (out of date): | $9400 |
2006 Honda Partner specs, Engine size 1.5, Fuel type Gasoline, Transmission Gearbox Automatic
This article is about the Japanese motor corporation.

Honda Motor Company, Limited (本田技研工業株式会社, Honda Giken Kōgyō Kabushiki-gaisha?, Honda Technology Research Institute Company, Limited) listen (help·info) (TYO: 7267 NYSE:HMC) is a multinational corporation, engine manufacturer and engineering corporation headquartered in Japan.

The company manufactures automobiles, motorcycles, trucks, scooters, robots, jets and jet engines, ATV, water craft, electrical generators, marine engines, lawn and garden equipment, and aeronautical and other mobile technologies. Honda's line of luxury cars are branded Acura in North America, Hondura in the Honduras and Hongda in China. More recently they have ventured into mountain bikes.
Honda is the 6th largest automobile manufacturer in the world as well as the largest engine-maker in the world, producing more than 14 million internal combustion engines each year. As of August 2008, Honda surpassed Chrysler as the 4th largest automobile manufacturer in the United States. Currently, Honda is the second largest manufacturer in Japan behind Toyota and ahead of Nissan.

Honda is headquartered in 1-1, Minami-Aoyama Nichome, Minato, Tokyo, Japan. Their shares trade on the Tokyo Stock Exchange and the New York Stock Exchange, as well as exchanges in Osaka, Nagoya, Sapporo, Kyoto, Fukuoka, London, Paris and Switzerland. American Honda Motor Co. is based in Torrance, California. Honda Canada Inc. is headquartered in the Scarborough district of Toronto, Ontario, and is building new corporate headquarters in Markham, Ontario, scheduled to relocate in 2008. Hero Honda, a joint venture between India's Hero Group and Honda, is the largest manufacturer of two wheelers in the world. Honda of Canada Manufacturing is based in Alliston, Ontario. Honda has also created joint ventures around the world, such as Honda Siel Cars India Ltd, Hero Honda Motorcycles India Ltd, Guangzhou Honda and Dongfeng Honda Automobile Company in China and Honda Atlas Cars Pakistan.



» Read More About Honda